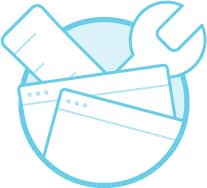 HomeBuyer Report
The HomeBuyer Report is normally recommended for newer homes or those that appear to be in reasonable condition. It is produced under the guidelines of the Royal Institution of Chartered Surveyors (RICS) and set out in a standard format.
It is not as in-depth as a Building Survey Report, which is more costly, but it does highlight areas that need urgent attention and those which may affect the valuation of the property. A registered RICS Chartered Surveyor will complete a HomeBuyer Report and offer you advice and their opinion as to what works are necessary to the property that is being purchased.
The report carries Condition Ratings which indicate the severity of the issues that the surveyor has picked up on. For example, an issue that requires immediate attention according to the surveyor is normally Condition Rated 3.
Transcription Services UK complete HomeBuyer Reports using a variety of different formats. We complete these reports by transcribing into a supplied template, also with the use of Survey Text, accessing Quest on line, using RICS ProForms or also isurv WorkSmart.
If you would like your HomeBuyer Reports transcribed by Transcription Services UK, please contact us and we will be happy to assist you.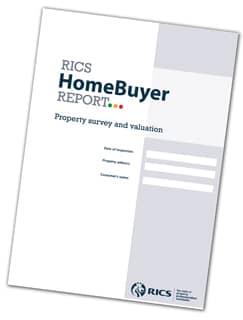 Building Surveys
A building survey is one of the most thorough surveys you can get and it will provide you with a comprehensive breakdown of both the condition and structure of the property.
Within the report you will be advised on repairs and a list of defects along with maintenance.
These type of surveys are always advisable if you are buying an older property or one that needs a lot of work as the surveyor will carry out checks in a more in-depth manner.
The building survey from a surveyor could also include projected timings and costings for any work if this is what you require, obviously being more in-depth this report takes longer to complete.
Schedule of Dilapidations
Surveyors are used to produce a Schedule of Dilapidations on behalf of a Landlord or a Tenant.
The Landlord has this report generated to ensure that the property is being maintained accordingly and brings any existing problems to the attention of the Tenant.
If a Tenant uses the service it is in such circumstances as to verify the validity of the Landlord's claim for dilapidations before the lease is due to expire.
Schedule of Condition
Tenants that are looking to acquire a premises use this report to document the condition of a business premises prior to obtaining a lease on it. The report can save a tenant many thousands of pounds in the long-term as most premises in the UK are now let on a Full Repairing and Insuring Lease. So basically once the tenant has agreed to the lease they will be liable for expensive repairs such as the roof covering – hence the need to find out the condition of the premises prior to acquiring the lease.
Expert Witness Report
A surveyor is often contracted to complete an Expert Witness Report – these are often produced as evidence in Court – drawing on the surveyor's expertise and knowledge to clarify disputes and produce evidence.
Please fill in your details below